Print
Editorial design with bold typography, grid layouts and graphics that work in unison are an effective way to tell a story.
̌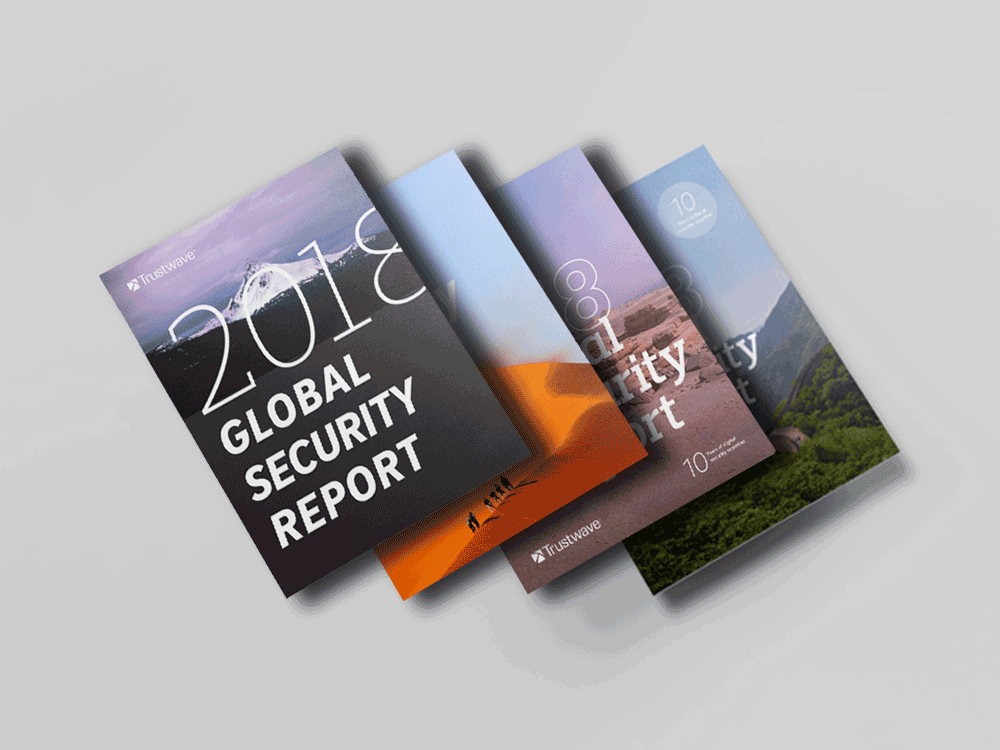 2018 Trustwave Global Security Report Covers
Collectible cover explorations for the print edition of the report vary by country.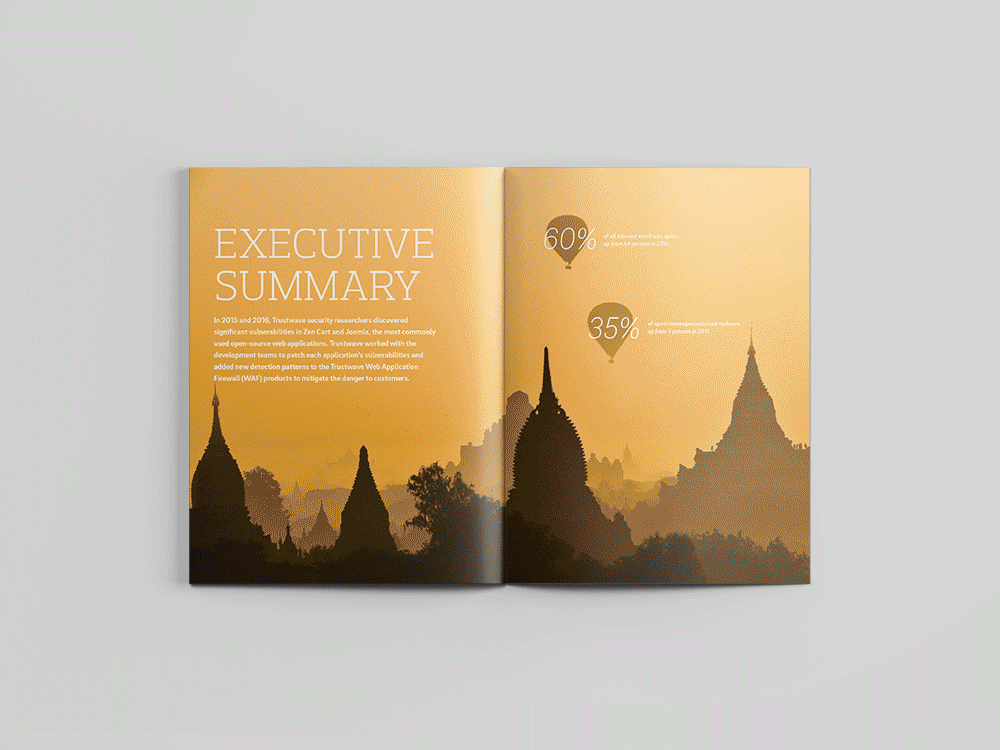 2018 Trustwave Global Security Report INTERIOR SPREADS
My layouts for the 2018 Trustwave Global Security Report stood out from the industry standard by pulling inspiration from clean editorial design and featuring simple, bold typography within grid layouts and concise infographics.
Samsung Builder Showroom Invite
VIP invitation for builders and designer influencers to Samsung's pop up home appliance showroom.
Samsung Builder Showroom Invitation
Forsythe Sparc M7 Direct Mail Kit
A campaign for Meta7, a division of Forsythe, that compels enterprises to switch to SPARC M7 solutions for Oracle database/technology to increase leads and pipeline.
United Technologies Aerospace Systems Brochure
I designed layouts for a brochure of service offerings so UTAS could compete as the world's largest supplier of technologically advanced aerospace products.
These FlightSense brochure layouts reference interconnected aviation and navigation technologies as represented by the Penrose triangle and delta symbol.