Branding
For Otis, the 165 year old legacy brand and inventor of the elevator, we created a new look and feel that was people-focused and modern.
̌
THE SPARK: VINTAGE BIRDCAGE ELEVATORS
When brainstorming, my mind immediately went to the elaborate Otis elevators of the past with their delicate yet functional metalwork. I illustrated a variety of patterns based on this decoration style.
In teams we created mood boards that honored the heritage of Elisha Otis' original invention while continuing to reinvent Otis' vision of the future.
My first attempts at figuring out how the vintage inspired patterns could play with the Otis logo, bold headlines, copy and picturesque views of some of the company's international crowning achievements.
The birdcage elevator pattern as explained for use in the global brand guidelines for the new Otis identity system.
The "halo" graphic incorporated with information about some of the brand's top projects.
Digital and Video Applications
Halo and birdcage inspired pattern branding applied on a tradeshow booth designed for the World Elevator & Escalator Expo in Shanghai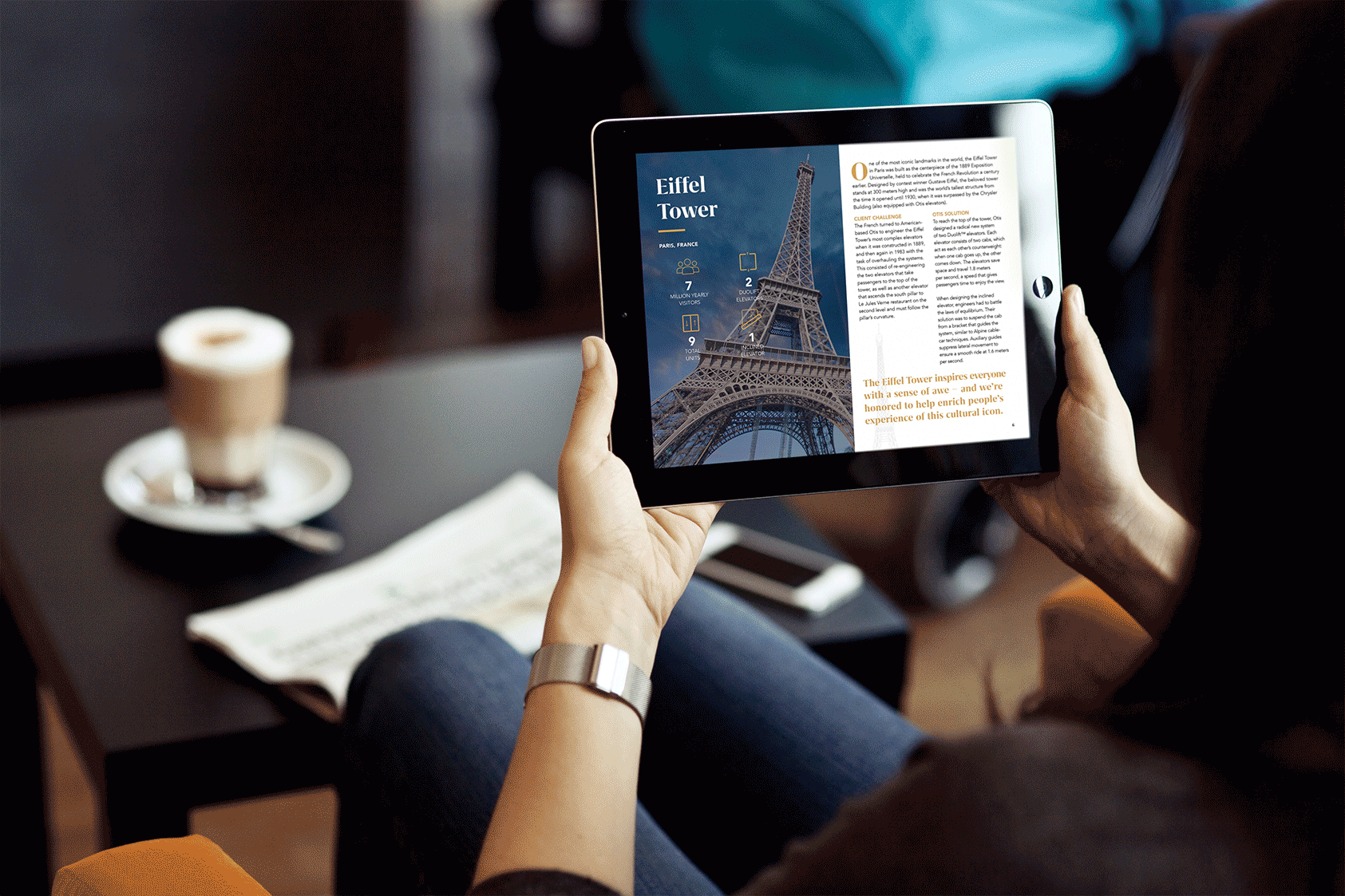 A digital showcase of noteworthy projects completed by Otis around the world using stats and high-res photography to allow Otis to toot its's own horn about problems they have solved in both new and old iconic buildings.