Trustwave 2018 Global Security Report
This concept for the 2017 Trustwave GSR broke the mold by embracing the client's cheesy stock photography library and referencing the glitch effect of when data goes wrong with a high contrast vibrating color palett and unexpected grid layouts.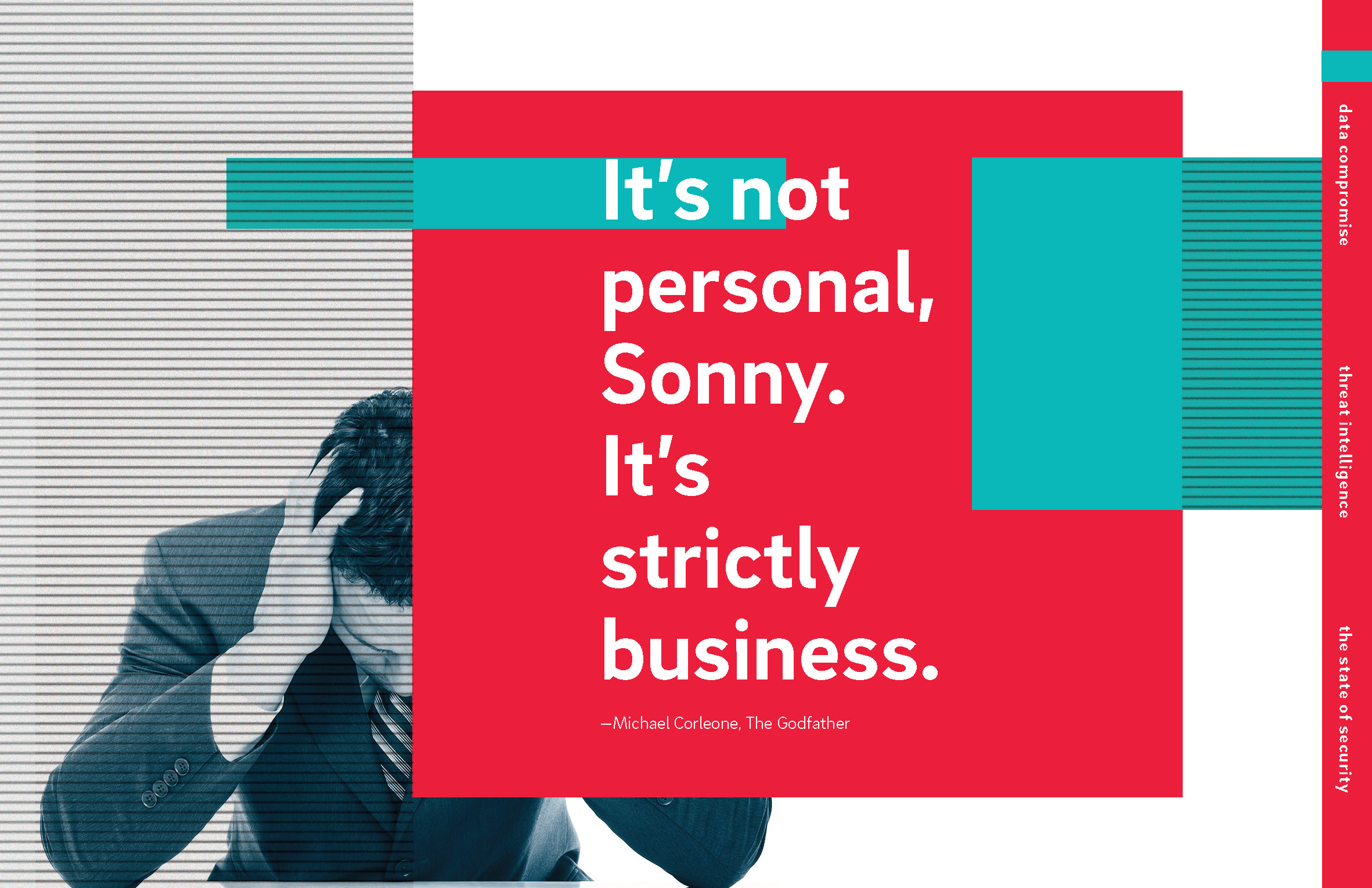 Trustwave helps businesses fight cybercrime, protect data and reduce security risk. With cloud and managed security services, integrated technologies and a team of security experts, ethical hackers and researchers, they enable businesses to transform the way they manage their information security and compliance programs.
The annual report collects key insights from analysis of hundreds of digital forensic investigations, threat intelligence from our global security operations centers, telemetry from Trustwave's security technologies and industry-leading security research throughout the year. Organizations turn to the Trustwave Global Security Report for critical findings about attackers, entry points, vulnerabilities and exploits.