Social
I conceptualized this #FutureMe digital and traditional campaign concept for the American Cancer Society to engage Millennials and encourage them to think about their "future selves" and attend the Walk for the Cure.
̌
Outdoor advertising increases local awareness in location of upcoming event.
The emails announces race, drive to app download and event sign up.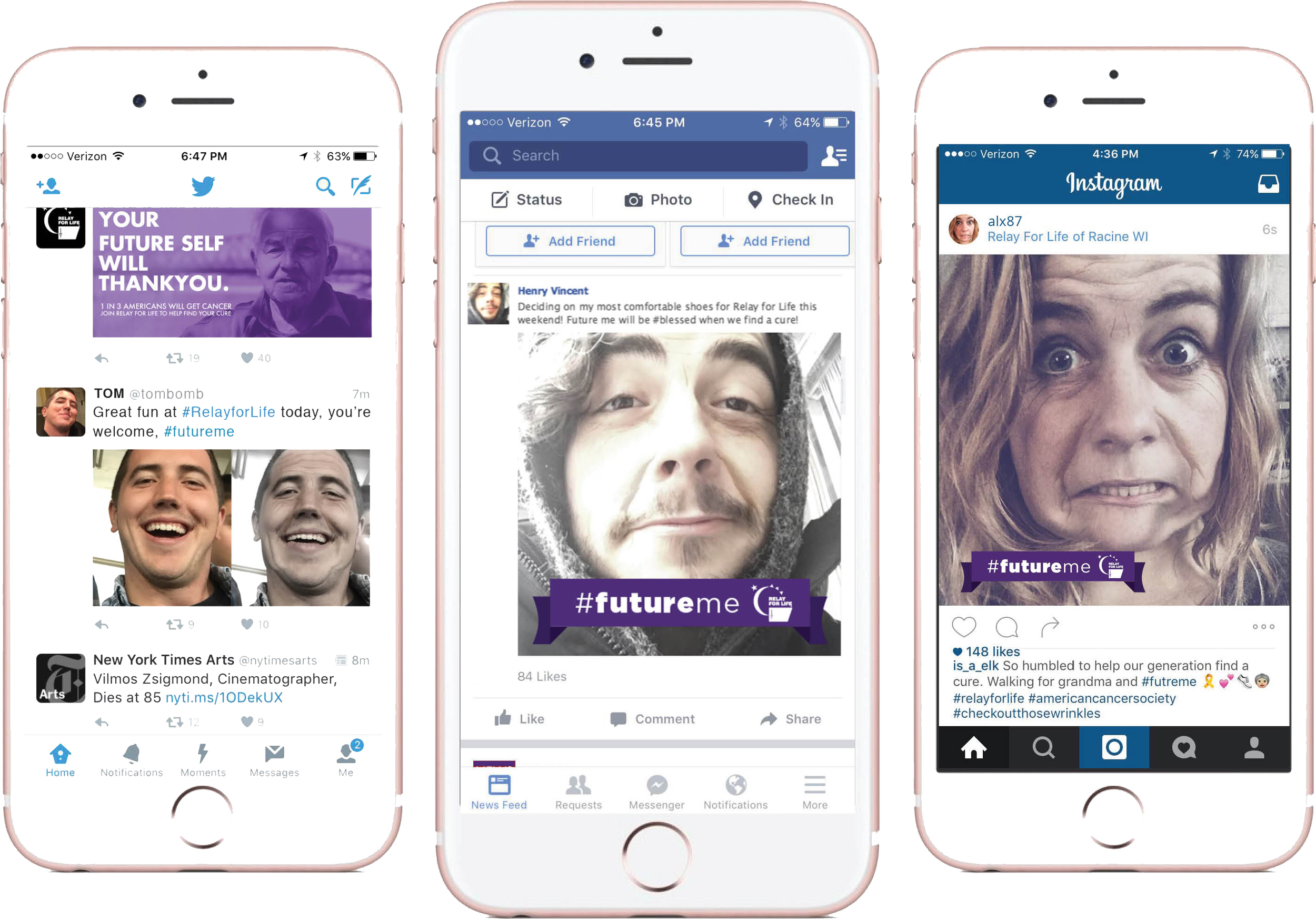 Users can share their #FutureSelf results across social media, which drums up interest in the walk across their networks.
Snapchat + Instagram Filters
Geofilters at the event allow for quick and easy content sharing.
Attendees use the app without downloading and learn about risks while participating at the walk.
While at the event, participants can write letters to their future selves, causing them to contemplate their future and relive their happy memories (and sign up again) after the event.
Branded, relevant promotional items distributed at events, such as sunscreen to decrease the risk of future signs of aging and skin cancer.
Given at the event for memories to be remembered in the future. An easy way to time travel.